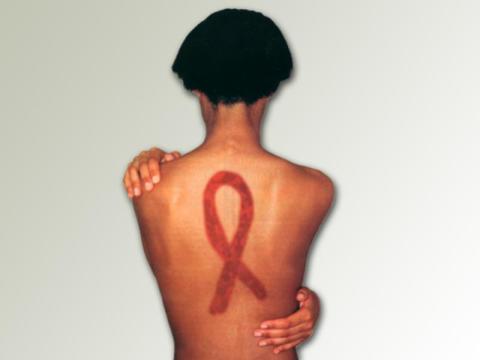 Never had I thought about where I might die until tonight.
I spent a couple hours learning about Joseph's House in Washington, D.C., which provides a nurturing place for homeless people dying from AIDS. The organization is featured in a new documentary, "The Other City." Produced by Sheila Johnson, this powerful film introduces us to the faces behind the mind-boggling statistics that tell us D.C. has the nation's highest HIV/AIDS rate, which rivals African countries.
This film transports us to the tourist-free side of Chocolate City and wallops us with narratives from people often overlooked. We meet a young man infected as a teenager, a demographic that helps to make up one-third of new HIV infections nationwide. We see up close a mother, 28, with full blown AIDS, struggling to keep a roof over the heads of her three children.
We see them, white, black, Latino, straight, gay, young and old.  The five individuals profiled fight for their dignity and work to keep others from sharing their dignity-robbing disease.
Hubby is used to me weeping when a film pierces my heart. "The Other City" made me more emotional than "Waiting for Superman." But this time my river of tears flowed out of a deep gulf of shame.
I was one of those people who turned a deaf ear to a friend in the early '90s who knew he was dying from AIDS. He asked me to come see him. I would not go. We had a special friendship as young journalists and shared a home with other journalists one summer in Berkeley, California. Still, I would not go. I did not have an excuse then and I wish I could think of one now to justify such selfish and idiotic behavior.
The beauty of life is we can grow, we can change, we can reboot.
Thank. God.
I thought of Ed throughout the insightful film written by a Washington Post  journalist whose coverage of the topic earned him a Pulitzer Prize. Ed was loved and died with dignity. For too many, that is not the reality and for this epidemic to explode in our nation's capitol is unconscionable.
The screening benefitted the Fan Free Clinic, a nonprofit that aids the "other city" in Richmond. The first free clinic in Virginia will celebrate next week its 40-year anniversary.
I felt tired before I arrived at the event. By by the end of the film I felt oddly rejuvenated.  As hard as the film was to watch at times, it showcased the indomitable human spirit. On the spot, I decided to go beyond being moved to tears. So before the reception got underway, I introduced myself to the executive director of the Fan Free Clinic and asked her how could I help? With HIV infections rates increasing in some cities nationwide, that's a question more of us can ask.